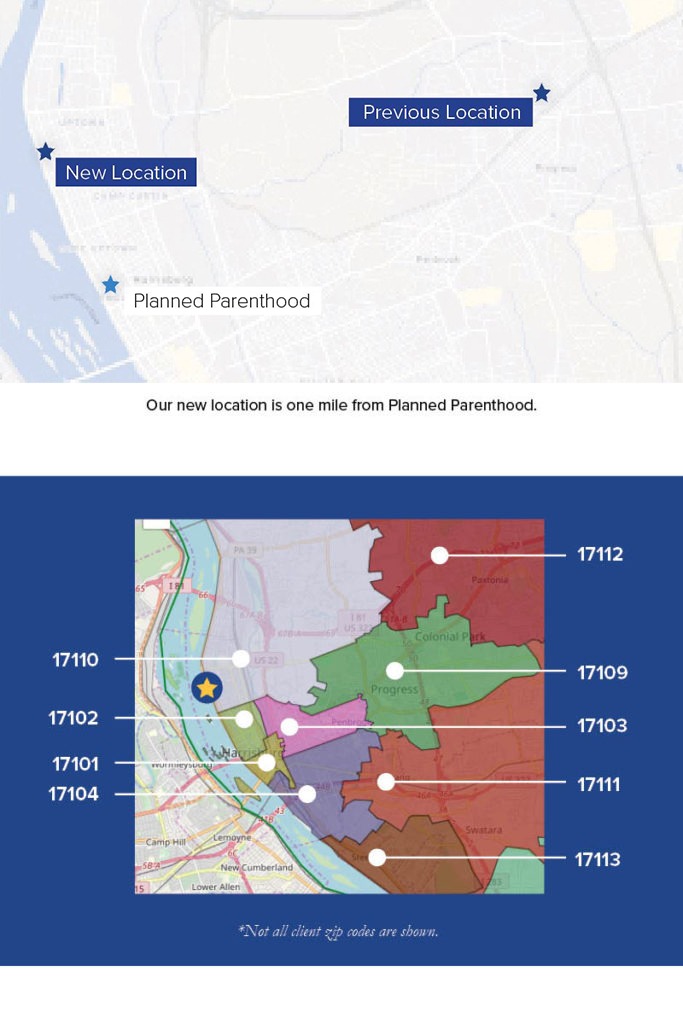 Make no mistake: our previous location on Walnut Street was a blessing to the community. For years, Morning Star has enabled and empowered women from all over Central Pennsylvania to make the most important choice they could ever make, the choice for life.
But recently, as Morning Star reached capacity at our previous Harrisburg location, we saw an opportunity to reach more clients by securing a location within close proximity to where abortion is happening.
Our client demographics show that 63% live in the greater Harrisburg area*. Our new location, on Front Street, is centrally located to reach this community.
These women – our clients – need a community of support, truth, care and education.
In short, they need the services that Morning Star is uniquely positioned to provide.
By moving to a place that puts us – quite literally – in their neighborhood, we are able to bring this necessary care and community to them, right where they are.
Rather read about our campaign in print? Download our campaign packet PDF here.