We believe fathers play a crucial role in the decision for Life. A father's support is critical in helping a mom choose Life for her unborn baby. Statistics show that 85% of mothers who have an abortion say that they would have chosen Life if the father had been present or more involved.
Morning Star's new Nurse Clinic Manager, Steve Morris, is eager to develop a robust Father's Program at Morning Star. Steve know the importance of listening to what is going on in the lives of fathers and asking about their hopes and plans for the future.  "Once I have a good understanding of their situation, I encourage them to take responsibility for their child. I emphasize that this is a decision they are making together and I want to help them to develop their identity in their relationship," explains Steve. "Having these kinds of talks with another guy makes it more relatable and I think they value that."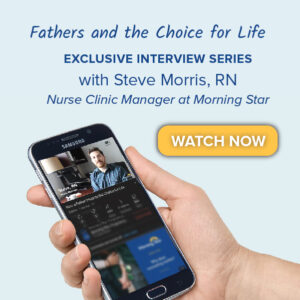 People may think men are hesitant to share their thoughts and emotions on topics like family planning and sexual health, but Steve has found during these counseling sessions that dads are really open and willing to explore these topics. "They appreciate that someone is listening and they are seeking affirmation for the good things they are doing, like providing for their partner and being committed. They want recognition for that," says Steve.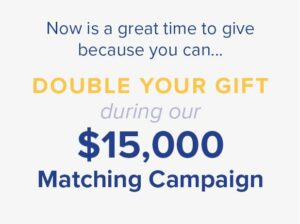 Our counselors know that moms often feel alone. They feel parenting isn't feasible because they don't have the emotional and physical support of the fathers. "Morning Star is helping dads stand in that gap," says Steve, "helping them to be present in such a significant event, even if it's not perfect. Women know fathers are essential in their lives and the lives of their children."
You can empower a dad to support the mother of his baby and to be present and involved in the life of his child. Because of a dad's support, more moms will choose Life. Partner with the Pronio Family and donate to Morning Star's $15,000 Matching Gift Challenge. Your donation will go twice as far this Father's Day—empowering dads and encouraging moms to choose Life for their babies.