Pregnancy services form the core of Morning Star's ministry. On her very first visit to our clinics, each pregnant woman we see receives a free ultrasound and compassionate, confidential counseling. She is given the opportunity to see her baby growing within her. She receives accurate medical information about her pregnancy and about abortion risks and procedures. And she leaves knowing that Morning Star is there to support her throughout her pregnancy, for as long as she needs. 
Morning Star Pregnancy Services strives to ensure that every woman we see has a healthy start to her pregnancy. Our clients receive education about healthy pregnancy and about their developing child. Morning Star provides prenatal vitamins and, if necessary, STI testing and treatment. And Morning Star assists each of our clients with her transition into early prenatal care.
The pregnancy services Morning Star provides makes a tremendous impact on the lives of clients like Ellie: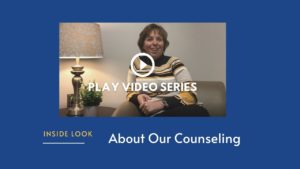 Ellie first came to Morning Star at approximately 5 weeks pregnant. At her initial appointment, Ellie had a positive pregnancy test, received counseling, and had an ultrasound. She was distraught at the idea of being pregnant at only 19 and extremely distressed at the recent traumatic loss of her mother. The thought of disappointing her father was causing such anxiety that she felt abortion was her only option. We knew it was early in her pregnancy and the likelihood of seeing her baby was very small. But we also knew how important it was for Ellie to receive an ultrasound, to understand that she had time to make her decision.

At her second visit to Morning Star, Ellie revealed that she had scheduled an abortion pill appointment for the next week, but she agreed to come back to Morning Star first for another counseling appointment and ultrasound. For three weeks in a row Ellie scheduled an appointment at the abortion clinic, BUT she also scheduled an appointment with Morning Star the day BEFORE each of those abortion appointments. At each meeting with Morning Star, Ellie received another ultrasound. And each week, Ellie put off her abortion as she saw her baby growing and heard her baby's heartbeat.

After many appointments at Morning Star, Ellie was finally ready to make her first doctor appointment and begin prenatal care. Ellie stated that it took time for her to "wrap her mind around the pregnancy" and to build the courage to talk with her father.
No matter what her background, no matter what her needs, Morning Star is committed to sharing Christ's love with each one of our clients. Every day in our clinics, we see lives and hearts being saved through His grace.