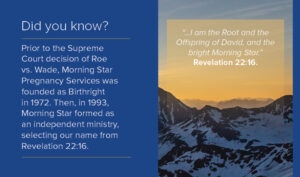 ---
Morning Star is celebrating our 50th anniversary! This entire year we will be rejoicing with you in the hearts and lives saved and sharing milestones from throughout Morning Star's history.
We're turning back the calendar to 1994…
---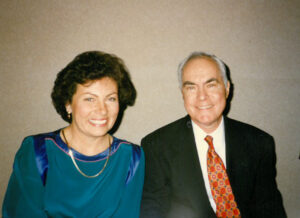 Colleen Stauning, former Executive Director of Morning Star, and Governor Robert P. Casey.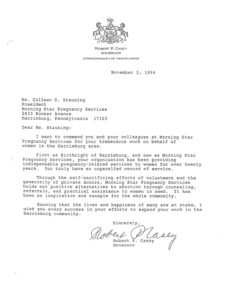 ---
Mark Your Calendars
Annual Life Saving Banquet
Thursday, April 28, Penn Harris Hotel
Singer and songwriter Nicole C. Mullen will be the perfect keynote speaker to help guests celebrate Morning Star's 50-year anniversary.
Saturday, September 17, City Island Harrisburg
It's not too early to form a team! From a free pancake breakfast and live music to City Island train rides and carousel, it's a fun event for the entire family. Both the 5K and the walk trail is along the Susquehanna River. Show Harrisburg your support for LIFE!

Thank you for being a voice for the unborn and making a difference in the lives of so many in your community over the past 50 years!