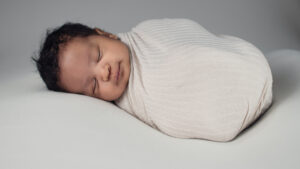 We have much to rejoice at




Morning Star…
---
Our 2021 Impact
Thanks to YOUR support in 2021, Morning Star provided:
1,003 ultrasounds
2,365 client visits
12 LIVE Connected classes for new and expectant moms,
1,185 students with our sexual integrity education program in our public and private schools, and
577 health services.
And, thanks to YOUR financial support, volunteer assistance and prayers…
513 mothers chose Life in 2021!
---
Morning Star Turns 50!
Yes, there is much to celebrate, including Morning Star's 50th anniversary in 2022! Thanks to the support of YOU
and so many others in our community, Morning Star has been helping women and men facing crisis pregnancies
since 1972. As 2022 unfolds, we hope you celebrate with us as we share stories, videos, and emails about Morning
Star's deep history and the impact we have made on Central PA
---
Mark Your Calendars
Annual Life Saving Banquet
Thursday, April 28, Penn Harris Hotel
Singer and songwriter Nicole C. Mullen will be the perfect keynote speaker to help guests celebrate Morning Star's 50-year anniversary.
Saturday, September 17, City Island Harrisburg
It's not too early to form a team! From a free pancake breakfast and live music to City Island train rides and carousel, it's a fun event for the entire family. Both the 5K and the walk trail is along the Susquehanna River. Show Harrisburg your support for LIFE!

Thank you for being a voice for the unborn and making a difference in the lives of so many in your community over the past 50 years!